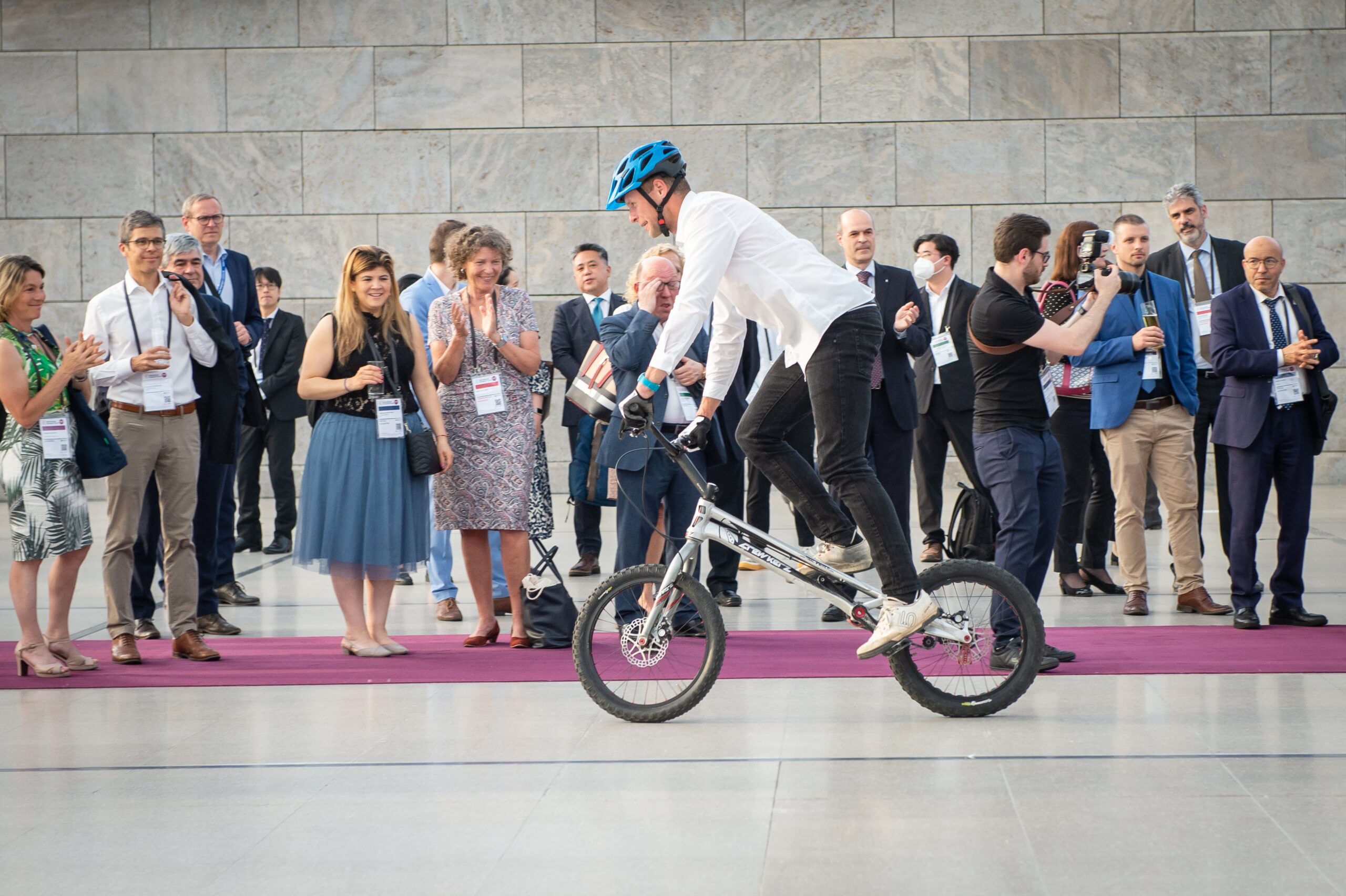 Networking is an essential part of the Summit programme. In 2023, join ministers, industry leaders, heads of international organisations, top researchers and civil society representatives at the Presidency Reception hosted by the UK and the Gala Dinner.
Please reserve your place during registration.
The Presidency Reception, hosted by the United Kingdom, will take place on Wednesday 24 May, from 18:30, at Kongresshalle am Zoo.
The Presidency Reception is the opening networking event for all Summit participants.

The Gala Dinner, on Thursday 25 May at 19:00, is a not-to-be-missed part of the Summit for all participants held in the Glass Hall next to the Congress Center Leipzig.
This festive evening starts with a cocktail reception at 18:00, followed by a cultural performance organised by the State of Saxony, before moving to the Glass Hall where the delegates are welcomed for a seated 3-course dinner in a warm and convivial atmosphere. Coffee and dessert bars are laid out as an inviting option for networking. Dress code: business attire.
Shuttle bus service:
Departure times on Wednesday 24 May, from CCL to the Presidency Reception (Kongresshalle am Zoo):
18:00, 18:05, 18:10, 18:15, 18:20, 18:25, 18:30, 18:35, 18:40, 18:45, 18:50, 18:55, 19:00, 19:05, 19:10, 19:15
Departure times on Thursday 25 May after the Gala Dinner (Glass Hall), from CCL to the official Summit hotels:
21:00, 21:30, 22:00, 22:30, 23:00, 23:30, 00:00, 00:30, 01:00